Hobbies are an essential part of the British lifestyle and have been for as long as one can remember. While in the past many hobbies were craft-related today what one does in their free time can range from knitting to bird watching and everything you can imagine in between. If you have been struggling for ideas for what to do in your free time, this list of the Top 10 Very British Hobbies should provide you with plenty of ideas, from knitting to jam making. There is bound to be something you will be interested in at least trying.
Knitting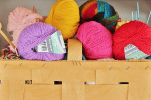 While today knitting is considered by many as a hobby throughout history knitting was more of a craft. Mothers were taught to knit by their mothers, and then passed the skill down to their daughters. Not only a fun way to pass the evening hours in front of a winter fire or the television, the art of knitting has practical uses as so many wearable items can be crafted from yarn and two needles.
Jam Making

This is another hobby that has a practical use for the finished product. When fruit is in abundance it is time to break out the jam pan and start creating some wonderful jams that will see you through the winter and even longer. As long as you have even a passing interest in cooking jam making can be a lot of fun. Nothing surpasses homemade jam for putting on breakfast toast, or for those homemade scones hot from the oven!
Bird Watching
For those who have a great love for the outdoors and nature in general there is nothing to compare to bird watching. Armed with a good pair of binoculars and a bird species identification manual the bird watching hobbyist may find themselves being outside in the fresh air searching for as many different species of birds as they can find. Provided the bird watcher is adequately clothed and is wearing sturdy footwear the search for birds can take them anywhere in the great outdoors.
Collecting
For the less physically adventurous the hobby of collecting can provide hours of entertainment and enjoyment. A person can collect almost anything they can think of, provided they have some money to purchase and the ability to hunt down rare ones when they want to add them to their collection.
Dependent upon what the person chooses to collect many collectors find what they are looking for on the Internet. This hobby can become expensive but may be able to be started with very little outlay initially.
Gardening
The English are well known for their love of beautiful gardens. Anyone with a little bit of space can start a garden. Growing flowers is a very satisfying hobby and can be very therapeutic. The growing of vegetables also satisfies a green thumb but has the added benefit of supplying the household with fresh produce. Whether you choose to enjoy a vase full of flowers you have grown yourself or to be able to sit down to a meal that consists at least in part of vegetables you have grown in your very own garden, gardening is a great hobby to have.
Model trains
Traveling by train is something that many English have done at least once in their lifetime, with many still doing so on a regular basis. The love of all things railway related translates into a hobby that can be a very satisfying alternative to riding trains, and can be done in the warmth and comfort of your own home. The collecting of model engines and carriages, and the building of a train table complete with tunnels and landscaping can provide hours of enjoyment. There is some expense involved if buying the models already constructed but enthusiasts can contain costs by learning to construct pieces themselves.
Rambling
Exploring the countryside on foot is not only a great hobby but also has amazing health benefits. This is a great way to spend time with family and friends at virtually no expense beyond the price of good walking shoes. For the more physically adventurous rambling can turn into a challenging hike that involves uphill climbing, crossing small streams while covering miles of unfamiliar territory. Rambling can be made more enjoyable by carrying the necessary makings for a great picnic along the way.
Dancing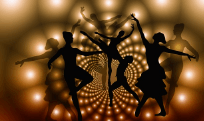 From ballroom to modern, dancing is a great way to spend your free time. While ballroom dancing and many other forms of dance require a partner, there are many places you can go to both learn to dance and to just enjoy showing off what you have already learned. Physically dance can range from both extremely active to sedate. Older people may prefer to enjoy a slow waltz around the dance floor, while younger people may be more interested in a faster-paced dance style.
Gambling
While it is debatable whether gambling can be called a hobby it is certainly one of the ways that many English people spend their free time. Gambling can range from betting on horse races to whiling away a couple of hours at the slot machines in one of the country's casinos. Fierce competition abounds between rival sports teams, with gamblers only too eager to bet on their favorite rugby, soccer or cricket team to win.
Bingo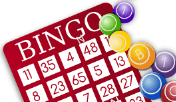 A popular past time for older people Bingo is still alive and well in Britain. Almost every city and town will have at least one Bingo night at their local town hall or church hall, and in some cities there are dedicated buildings catering to the serious Bingo player. While Bingo has an element of gambling to it, for many it is just a chance to have a night out and hopefully win a prize.
No matter what the hobby or past time is that appeals to you, there are many groups of enthusiasts around the globe. A quick search on the Internet will reveal just how many are in your area.